NEWS

………………………………………………………………………………………………………………………………………………………………….
À l'écoute des feuilles
Astrid S. Klein et Sylvie Arnaud
24.9.2021 – à 18:30h au Centre du Patrimoine Arménien à Valence/France en collaboration avec art3
Lecture-performance et polylogue poétique de l'artiste Astrid S. Klein et Sylvie Arnaud, autrice et travailleuse social, avec le soutien sonore de Filip Kantinol.
L'ére de l'économie de plantation (Plantationocene, d'apres Anna Tsing/Donna Haraway) a été fondée par le colonialisme européen et perfectionnée par la capitalisation. La logique de la plantation imprègne et domine les sociétés actuelles, les habitats et les modes de vie planétaires, les économies, l'écologie, la pensée, les sentiments, et les corps des êtres humains ainsi que toutes les relations humaines et non humaines.
Collectivement, les artistes tentent de tisser de nouvelles lignes de connexion dans une époque de déliaison, d'exclusion, d'inégalite et de destruction des fondements de la vie. Ce faisant, ils font réference a la translocation des acteurs végétaux et des non-humains.
De manière transdisciplinaire, les artistes posent des questions sur les nouveaux modes de communication qui placent l'écoute au centre. Leur pratique artistique repose sur un décentrement de la pensée et de l'action et se déploie de manière translocale et transcontinentale.
Astrid S. Klein a initié À l'écoute des feuilles dans le contexte de ses recheches sur les nouvelles relations dans un temps de déliaisons.
With the Heartbeat of Quartier Flottant
………………………………………………………………………………………………………………………………………………………………….
Exotic Brain Holiday – Mukenge/Schellhammer
Opening Wednesday, 24 February 5 pm
the exhibition can be viewed until the 6 March by appointment
In case of a lockdown extension there will be a publicly visible installation in the window of Oberwelt during the exhibition dates.
At the invitation of Astrid S. Klein (quartier flottant) and Oberwelt e.V.
www.oberwelt.de
The Congolese-German duo Mukenge/Schellhammer play with the imagery of exoticism while reinterpreting everyday cliche-ridden ideas and images. In exploring the fictional representation of the other, they resort to strategic self-exoticisation in a variety of cultural, social and economic contexts.
The representation of other cultures has a long tradition in European art, with unfamiliar countries and peoples being transformed into objects of desire, projection surfaces for exotic fantasies or dangerous, dark places. The picture of the central African tropics is, to this day, characterised by primitivistic myths, grim nightmare visions of war, child soldiers and impenetrable primaeval forest.
Such exoticisms are defined by Edward Said, from a postcolonial perspective, as a specific aesthetic of imperialism, as a projection of Western fantasies of desire, as the aesthetic exploitation of the other within the realm of Western culture production. Despite being inconceivable without inspiration from African art, modern art stakes exclusive claim to the avant-garde, whereas, in the history of art, artists from the African continent are frequently credited with nothing more than primitivism, nativism and the power of magic.
A similar mechanism is at play in contemporary art production in Kinshasa. The Eurocentric reception, production and projection of exotic Congo fantasies is part of a highly problematic system engendered and upheld by the exoticisation and auto-exoticisation of Congolese creatives. Often, non-Western artists are forced into a representative categorisation in which the focus is on not the artistic work itself, but its geographical origin.
Mukenge/Schellhammer impede such categorisation and association with not just the cultural context and its artistic traditions but also with geographical origin. Their individual styles and cultural imprints are blurred by their specific collaboration on co-signed paintings, performances and videos.
Mukenge/Schellhammer live in Kinshasa/DR Congo and are currently fellows at the Schloss Solitude Academy.
With the Heartbeat of Quartier Flottant
………………………………………………………………………………………………………………………………………………………………….
Pandemique Times – Lockdown in Kinshasa
Friday, 19 June 2020 – 19:00h – Oberwelt e.V.
Reinsburgstr.93 – Stuttgart, Germany
www.oberwelt.de
Corona in Kinshasa / Democratic Republic of the Congo – the artist Orakle Ngoy and the videomaker Zépé Zanda talk about the current situation in two video statements.
Produced in June 2020 on invitation of Astrid S. Klein (quartier flottant) and Oberwelt e.V.
Kinshasa – a 12 million megapolis in corona quarantine. In a city where most people earn their livelihood in an informal economy and are therefore dependent on social contacts and mobility, the quarantine of the administrative and business district Gombe has a major impact on life in the entire city.
Many Kinos have been deprived of their livelihood and do not know what to do next. At the same time, the trial of the 100 days is being broadcast on radio and TV.
Women and artists are particularly affected by this precarious economic, political and health situation.
The rapper Orakle (Collectif Afrika Diva) and the videomaker Zépé Zanda (Collectif Mind) tell their view of the current situation in June 2020.
In Sous les masques – Under the Masks, Orakle, together with the musician Nelia Iyenga and traders at the market, takes the floor – women are the voice of the crisis.
Zépé Zanda illuminates in Stigmatisation – Stigmatisation this uncertain time in an interview with the painter Prisca Tankwey, in images of the live transmission of the process and relates this to symbols of the cultural wealth of the Congo and the hope for social change.
With the Heartbeat of Quartier Flottant
………………………………………………………………………………………………………………………………………………………………….
Don't miss to read !
The Universal Right to Breathe – Le droit universel à la respiration
Achille Mbembe
Find the link to the full text in english here:
https://critinq.wordpress.com/2020/04/13/the-universal-right-to-breathe/
Trouvez le liens du texte français integral ici:
https://zinc.mondediplo.net/messages/144122/
"Keeping the world at a distance will become the norm so as to keep risks of all kinds on the outside. But because it does not address our ecological precariousness, this catabolic vision of the world, inspired by theories of immunization and contagion, does little to break out of the planetary impasse in which we find ourselves….All these wars on life begin by taking away breath. Likewise, as it impedes breathing and blocks the resuscitation of human bodies and tissues, Covid-19 shares this same tendency."
From: The Universal Right to Breathe ~ Achille Mbembe, 13 April 2020
"Garder le monde à distance deviendra la norme, histoire d'expulser à l'extérieur les risques de toutes sortes. Mais parce qu'elle ne s'attaque pas à notre précarité écologique, cette vision catabolique du monde inspirée par les théories de l'immunisation et de la contagion ne permettra guère de sortir de l'impasse planétaire dans laquelle nous nous trouvons. … Des guerres menées contre le vivant, l'on peut dire que leur propriété première aura été de couper le souffle. En tant qu'entrave majeure à la respiration et à la réanimation des corps et des tissus humains, le Covid-19 s'inscrit dans la même trajectoire. …"
De: Le droit universel à la respiration ~ Achille Mbembe, avril 06.2020
JE RESPIRE ENCORE – NEGRISSIM'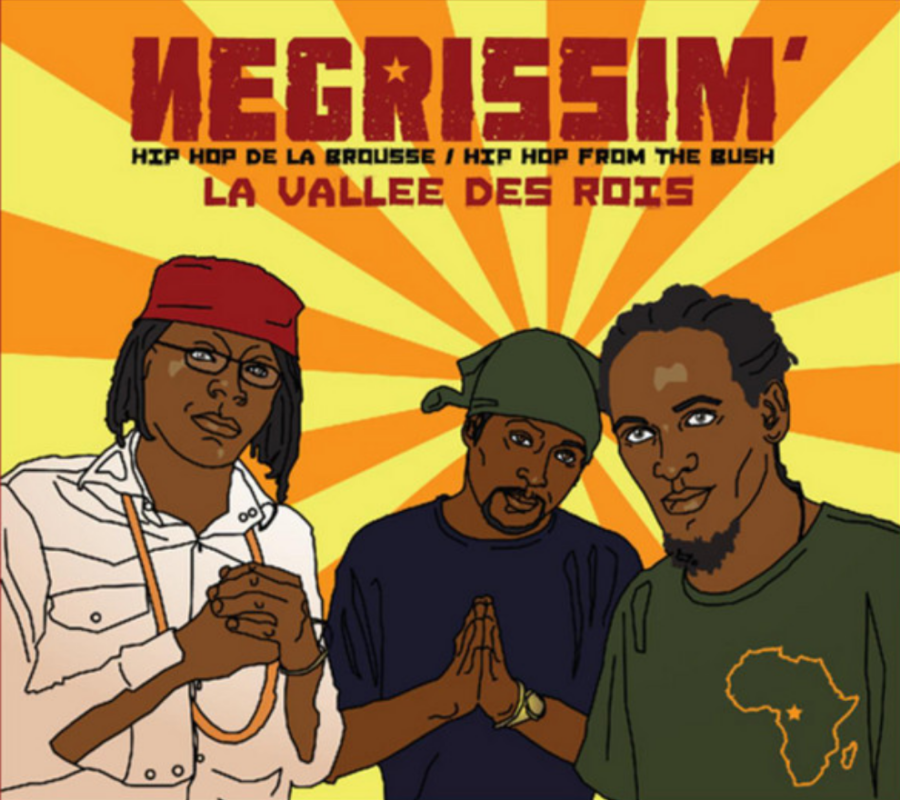 JE RESPIRE ENCORE Sadrak/Negrissim'
With the Heartbeat of Quartier Flottant
………………………………………………………………………………………………………………………………………………………………….