NEWS
…………………………………………………………………………………………………………..
The Power of Tropical Plants
Think tank with transdisciplinary input, performative interventions, and films
With contributions by Chanelle Adams, Minia Biabiany, Patrick Saidi Hemedi, Astrid S. Klein, Florence Lazar, Tania Eulalia Martinez-Cruz, Yara Richter, Huguette Tolinga, and other guests
Friday, November 4, 2022, 7–10 p.m. and Saturday, November 5, 2022, all day
An event by the artist Astrid S. Klein and the Württembergischer Kunstverein Stuttgart
The two-day event The Power of Tropical Plants places tropical plants at the center of collaborative reflection, with a focus on their role as powerful protagonists embodying varifold meanings and modes of action.
Without tropical forests we would not be able to breathe, and without tropical plants we wouldn't have enough food or energy. Also, so many healing pharmaceutical substances would be lacking. Tropical vegetation creates landscapes in which we can interconnect with other living existences. The alliances among plants—spanning generations and species—moreover activate human societies, various knowledge systems, and cosmologies.
The act of systematically collecting, researching, and preserving tropical plants in botanical gardens, herbaria, and seed and gene banks was shaped by European colonialism and its plantation economy. Western sciences and economic interests united to monumentally exploit tropical plants as resources through single-crop farming. To this end, a system of dispossession, enslavement, and forced labor based on racist structures was established.
The term Plantationocene (Anna L. Tsing and Donna Haraway) describes a concept in our day and age that goes back to industrial plantations during colonialism, calling to mind the violence and continuity associated with it. Among the hallmarks of the Plantationocene are predatory exploitation, capitalization, and the depletion of all living things. This is making soil, air, and water uninhabitable. All remaining resources are distributed based on the right of the strongest.
The event The Power of Tropical Plants counters the violence of the Plantationocene and its contemporary manifestations by proposing alternative narratives. Marginalized and collective practices gain a voice, facilitating environmentally friendly and equitable ways of life and economies. Also up for discussion are questions related to the displacement and diaspora of tropical plants and their colonial (hi)stories—questions of appropriation, responsibility, and restitution. The horizon of mutual reflection espouses a multifaceted production of knowledge.
(ASK)
The event will be held in English.
Participation is free of charge. If attending on Saturday, please register at: bozzetti@wkv-stuttgart.de
Detailed program: www.wkv-stuttgart.de
Event concept and direction: Astrid S. Klein
Württembergischer T: + 49 (0)711-22 33 70
Kunstverein Stuttgart zentrale@wkv-stuttgart.de
Schlossplatz 2 / www.wkv-stuttgart.de
With the friendly support of the Cultural Office of the City of Stuttgart

*****

The Power of Tropical Plants
Think tank avec des contributions (inputs) transdisciplinaires,
des interventions performatives et des films
Contributions de Chanelle Adams, Minia Biabiany,
Patrick Saidi Hemedi, Astrid S. Klein, Florence Lazar,
Tania Eulalia Martinez-Cruz, Yara Richter, Huguette Tolinga et d'autres invité·e·s.
Vendredi 4 Novembre 2022, de 19 à 22 heures et Samedi 5 Novembre 2022, toute la journée
Un événement de l'artiste Astrid S. Klein et du Württembergischer Kunstverein Stuttgart
L'événement The Power of Tropical Plants qui se déroulera sur une durée de deux jours présente les plantes tropicales en tant qu'acteur·ice·s puissant·e·s et place leurs modes d'actions et leurs significations variées au centre d'une réflexion commune.
Sans forêts tropicales, nous ne pourrions pas respirer, sans plantes tropicales, nous n'aurions ni assez de nourriture et ni assez d'énergie, et nous manquerions d'un grand nombre de substances pharmaceutiques curatives. Les plantes tropicales créent des paysages, des espaces dans lesquels nous pouvons tisser des liens avec d'autres existences. En outre, les liens transgénérationnels et inter-espèces de ces plantes jouent un rôle crucial pour les sociétés humaines, les différents systèmes de connaissances, et les différentes cosmologies.
La collection, l'étude et la préservation systématiques des plantes tropicales dans les jardins botaniques, les herbiers, les banques de semences et les banques de gènes ont été marqué par le colonialisme européen et l'économie de plantation. Les sciences occidentales et les intérêts économiques se sont conjugués pour servir l'exploitation à grande échelle des plantes tropicales dans le cadre des monocultures. Un système de dépossession, d'asservissement et de travail forcé basé sur des structures racistes fut mis en place.
Le terme Plantationocene (Anna L. Tsing et Donna Haraway) décrit une conception de notre époque qui fait référence aux plantations industrielles coloniales et qui rappelle la violence et la continuité de ces dernières. Parmi les éléments caractéristiques du Plantationocene figurent l'exploitation, la capitalisation et l'épuisement de toute chose vivante. La pollution de la terre, de l'air et de l'eau rend le monde/la planète progressivement inhabitable. La répartition des ressources et des matières premières restantes est définie par la loi du plus fort.
L'événement The Power of Tropical Plants oppose au Plantationocene et à la violence de ses manifestations contemporaines des récits alternatifs. Ainsi, des pratiques collectives marginalisées proposant des modes de vie et des économies respectueuse de l'environnement et équitables seront abordées. Le débat portera de surcroît sur des questions concernant le déplacement et la 'diaspora' des plantes tropicales et leur/s histoire/s coloniale/s – des questions relatives aux notions d'appropriation, de responsabilité et de restitution. La réflexion collective pointe vers un horizon qui préfigure une production diversifiée du savoir et de la connaissance.
(ASK)
Durant cet événement les échanges se feront en langue anglaise.
La participation est gratuite.
Réservation souhaitable pour le samedi.
Contact : bozzetti@wkv-stuttgart.de
Programme détaillé: www.wkv-stuttgart.de
Conception et direction de l'événement : Astrid S. Klein
Württembergischer T: + 49 (0)711-22 33 70
Kunstverein Stuttgart zentrale@wkv-stuttgart.de
Schlossplatz 2 / www.wkv-stuttgart.de
D-70173 Stuttgart
Avec l'aimable soutien du Service Culturel (Kulturamt) de la ville de Stuttgart
With the Heartbeat of Quartier Flottant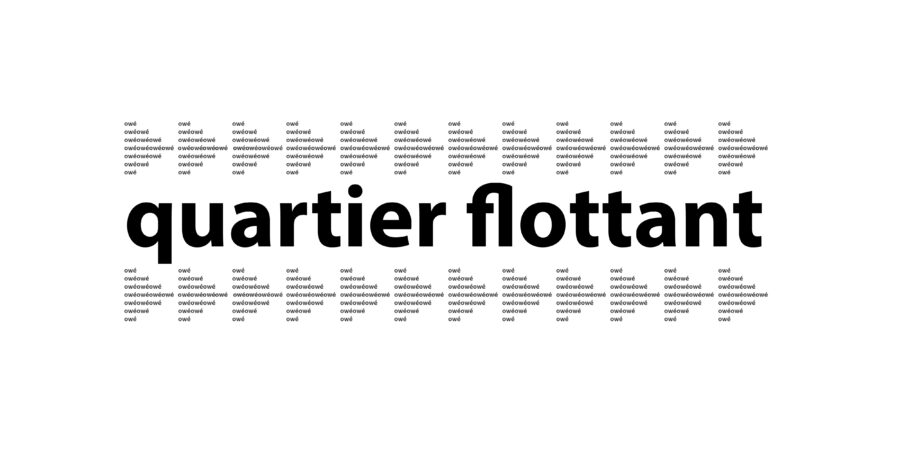 …………………………………………………………………………………………………………..
À l'écoute des feuilles
Astrid S. Klein et Sylvie Arnaud
24.9.2021 – à 18:30h au Centre du Patrimoine Arménien à Valence/France en collaboration avec art3
Lecture-performance et polylogue poétique de l'artiste Astrid S. Klein et Sylvie Arnaud, autrice et travailleuse social, avec le soutien sonore de Filip Kantinol.
L'ére de l'économie de plantation (Plantationocene, d'apres Anna Tsing/Donna Haraway) a été fondée par le colonialisme européen et perfectionnée par la capitalisation. La logique de la plantation imprègne et domine les sociétés actuelles, les habitats et les modes de vie planétaires, les économies, l'écologie, la pensée, les sentiments, et les corps des êtres humains ainsi que toutes les relations humaines et non humaines.
Collectivement, les artistes tentent de tisser de nouvelles lignes de connexion dans une époque de déliaison, d'exclusion, d'inégalite et de destruction des fondements de la vie. Ce faisant, ils font réference a la translocation des acteurs végétaux et des non-humains.
De manière transdisciplinaire, les artistes posent des questions sur les nouveaux modes de communication qui placent l'écoute au centre. Leur pratique artistique repose sur un décentrement de la pensée et de l'action et se déploie de manière translocale et transcontinentale.
Astrid S. Klein a initié À l'écoute des feuilles dans le contexte de ses recheches sur les nouvelles relations dans un temps de déliaisons.
With the Heartbeat of Quartier Flottant
…………………………………………………………………………………………………………..
Exotic Brain Holiday – Mukenge/Schellhammer
Opening Wednesday, 24 February 5 pm
the exhibition can be viewed until the 6 March by appointment
In case of a lockdown extension there will be a publicly visible installation in the window of Oberwelt during the exhibition dates.
At the invitation of Astrid S. Klein (quartier flottant) and Oberwelt e.V.
www.oberwelt.de
The Congolese-German duo Mukenge/Schellhammer play with the imagery of exoticism while reinterpreting everyday cliche-ridden ideas and images. In exploring the fictional representation of the other, they resort to strategic self-exoticisation in a variety of cultural, social and economic contexts.
The representation of other cultures has a long tradition in European art, with unfamiliar countries and peoples being transformed into objects of desire, projection surfaces for exotic fantasies or dangerous, dark places. The picture of the central African tropics is, to this day, characterised by primitivistic myths, grim nightmare visions of war, child soldiers and impenetrable primaeval forest.
Such exoticisms are defined by Edward Said, from a postcolonial perspective, as a specific aesthetic of imperialism, as a projection of Western fantasies of desire, as the aesthetic exploitation of the other within the realm of Western culture production. Despite being inconceivable without inspiration from African art, modern art stakes exclusive claim to the avant-garde, whereas, in the history of art, artists from the African continent are frequently credited with nothing more than primitivism, nativism and the power of magic.
A similar mechanism is at play in contemporary art production in Kinshasa. The Eurocentric reception, production and projection of exotic Congo fantasies is part of a highly problematic system engendered and upheld by the exoticisation and auto-exoticisation of Congolese creatives. Often, non-Western artists are forced into a representative categorisation in which the focus is on not the artistic work itself, but its geographical origin.
Mukenge/Schellhammer impede such categorisation and association with not just the cultural context and its artistic traditions but also with geographical origin. Their individual styles and cultural imprints are blurred by their specific collaboration on co-signed paintings, performances and videos.
Mukenge/Schellhammer live in Kinshasa/DR Congo and are currently fellows at the Schloss Solitude Academy.
With the Heartbeat of Quartier Flottant
………………………………………………………………………………………………..
Pandemique Times – Lockdown in Kinshasa
Friday, 19 June 2020 – 19:00h – Oberwelt e.V.
Reinsburgstr.93 – Stuttgart, Germany
www.oberwelt.de
Corona in Kinshasa / Democratic Republic of the Congo – the artist Orakle Ngoy and the videomaker Zépé Zanda talk about the current situation in two video statements.
Produced in June 2020 on invitation of Astrid S. Klein (quartier flottant) and Oberwelt e.V.
Kinshasa – a 12 million megapolis in corona quarantine. In a city where most people earn their livelihood in an informal economy and are therefore dependent on social contacts and mobility, the quarantine of the administrative and business district Gombe has a major impact on life in the entire city.
Many Kinos have been deprived of their livelihood and do not know what to do next. At the same time, the trial of the 100 days is being broadcast on radio and TV.
Women and artists are particularly affected by this precarious economic, political and health situation.
The rapper Orakle (Collectif Afrika Diva) and the videomaker Zépé Zanda (Collectif Mind) tell their view of the current situation in June 2020.
In Sous les masques – Under the Masks, Orakle, together with the musician Nelia Iyenga and traders at the market, takes the floor – women are the voice of the crisis.
Zépé Zanda illuminates in Stigmatisation – Stigmatisation this uncertain time in an interview with the painter Prisca Tankwey, in images of the live transmission of the process and relates this to symbols of the cultural wealth of the Congo and the hope for social change.
With the Heartbeat of Quartier Flottant
………………………………………………………………………………………………..
Don't miss to read !
The Universal Right to Breathe – Le droit universel à la respiration
Achille Mbembe
Find the link to the full text in english here:
https://critinq.wordpress.com/2020/04/13/the-universal-right-to-breathe/
Trouvez le liens du texte français integral ici:
https://zinc.mondediplo.net/messages/144122/
"Keeping the world at a distance will become the norm so as to keep risks of all kinds on the outside. But because it does not address our ecological precariousness, this catabolic vision of the world, inspired by theories of immunization and contagion, does little to break out of the planetary impasse in which we find ourselves….All these wars on life begin by taking away breath. Likewise, as it impedes breathing and blocks the resuscitation of human bodies and tissues, Covid-19 shares this same tendency."
From: The Universal Right to Breathe ~ Achille Mbembe, 13 April 2020
"Garder le monde à distance deviendra la norme, histoire d'expulser à l'extérieur les risques de toutes sortes. Mais parce qu'elle ne s'attaque pas à notre précarité écologique, cette vision catabolique du monde inspirée par les théories de l'immunisation et de la contagion ne permettra guère de sortir de l'impasse planétaire dans laquelle nous nous trouvons. … Des guerres menées contre le vivant, l'on peut dire que leur propriété première aura été de couper le souffle. En tant qu'entrave majeure à la respiration et à la réanimation des corps et des tissus humains, le Covid-19 s'inscrit dans la même trajectoire. …"
De: Le droit universel à la respiration ~ Achille Mbembe, avril 06.2020
JE RESPIRE ENCORE – NEGRISSIM'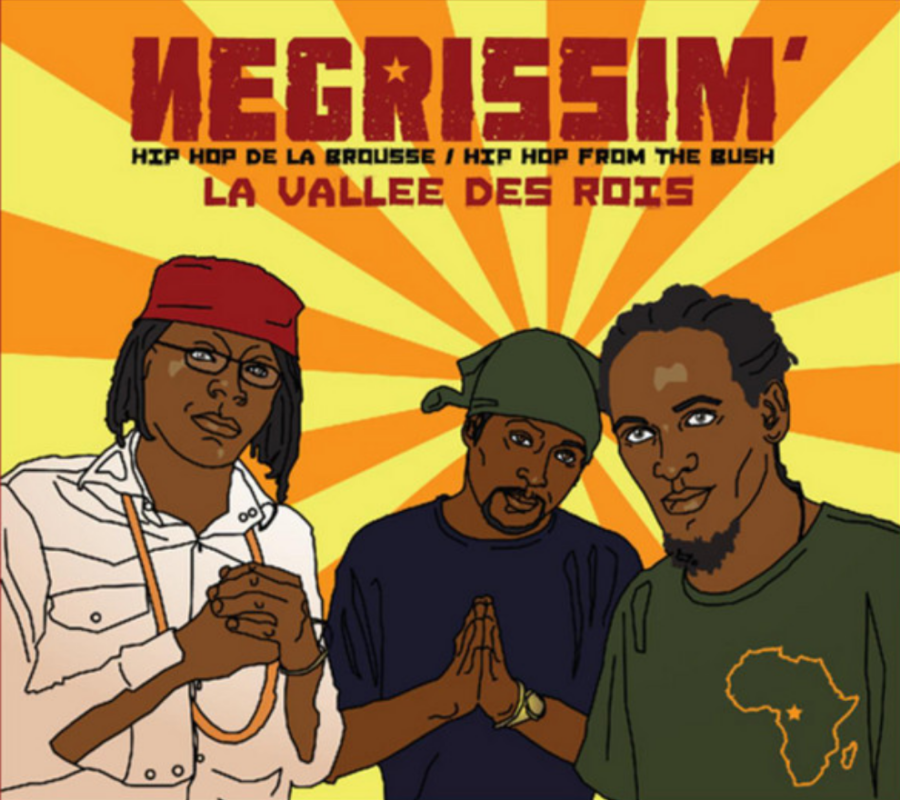 JE RESPIRE ENCORE Sadrak/Negrissim'
With the Heartbeat of Quartier Flottant
………………………………………………………………………………………………………………………………………………………………….